This is what our living room looked like the past few days. And the kitchen and the hall!
Yes, we decided to cover the old tiles with laminate flooring which in fact is a good
resemblance of the real hard wood. Take a look at the pictures and let me know
what you think of it.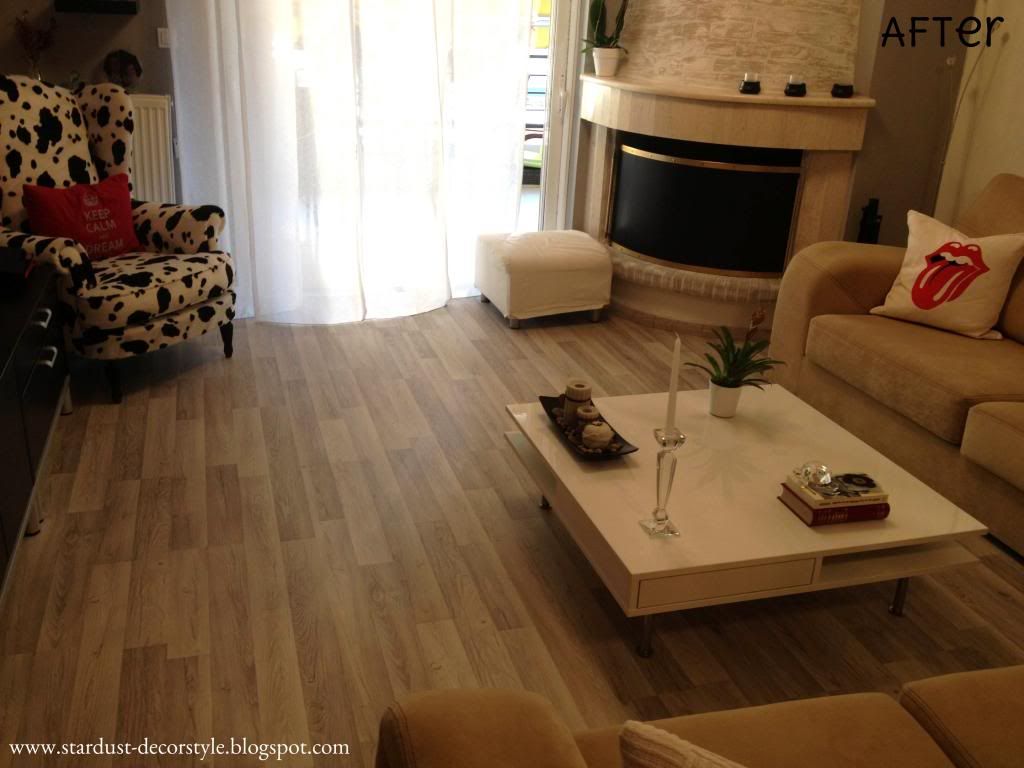 Colors are a little yellowish in above picture due to the daytime and the sun coming in from the balcony door, but the next shots which are from a different angle show how they really look like.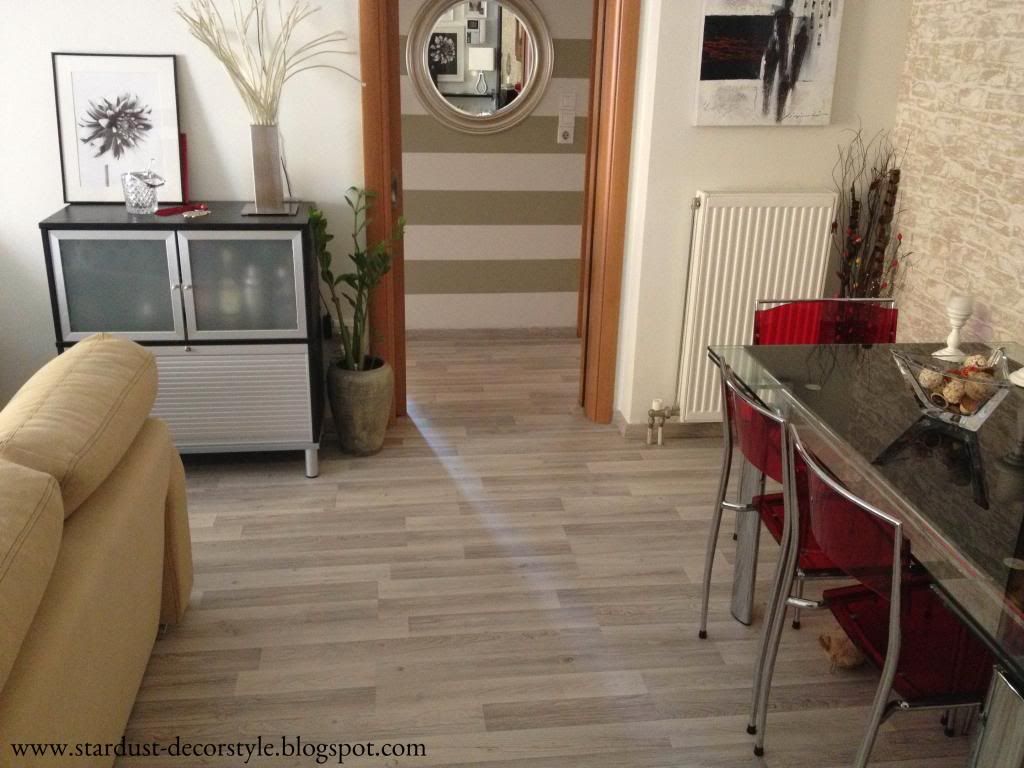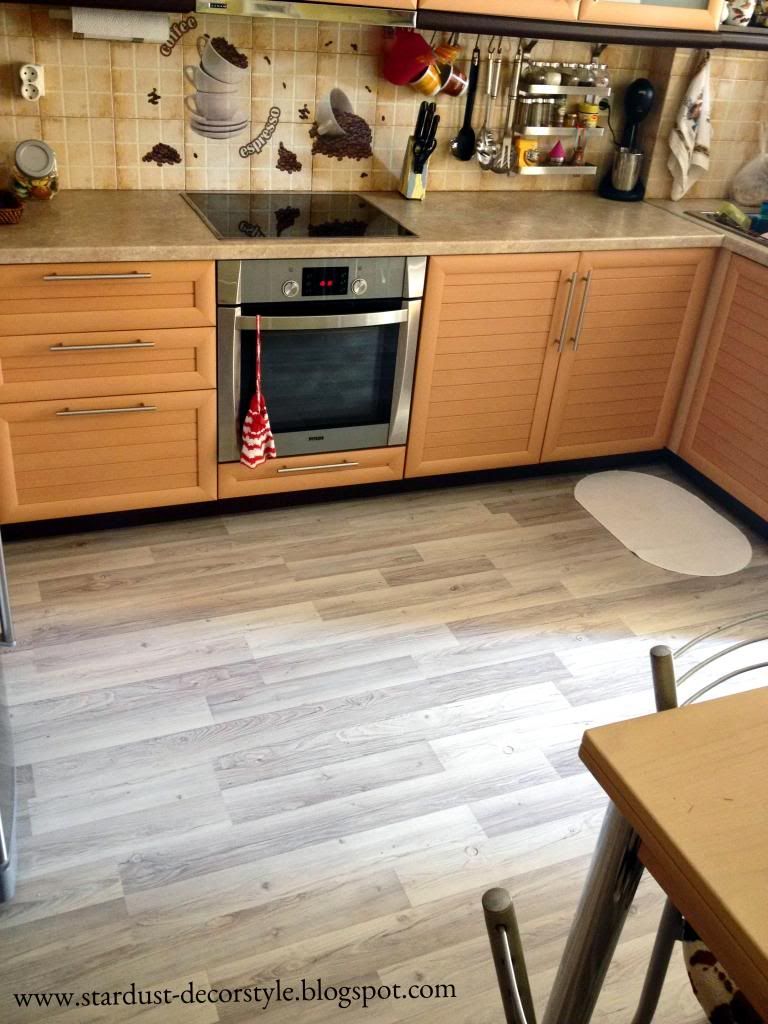 A last look at the Before and he After for comparison:
We hired a professional to do the job and it took him one full day and a half, which later
left me with too much work and cleaning to do! But it was worth it! I'm so happy
with how it turned out.