Well I I've got to tell you something here. I've got to admit that lately I've been secretly green of envy of
all those great gallery walls created from other bloggers.
And I was longing for one in our own home.
But where? Which would be the best spot and what
to put inside the frames? Something that wouldn't
cost a lot, that's for sure! These were
some of the questions running through my brain the past few days (however there were
much more bigger issues in there I assure you!). When suddenly it hit me! I would make
a Gallery Wall on the side of our pantry! You see, when someone is sitting on the love seat
in the living room, this is what you see when you take a peek into the kitchen:
This big dark brown wooden pantry. And it isn't much of interest, don't you think?
So I thought to myself let's make more vibrant, let's give it some color!
So you wanna see the outcome? Well I bet you do, you nosy creatures. :-)
OK here it is! Ta-Daaaaaaa.....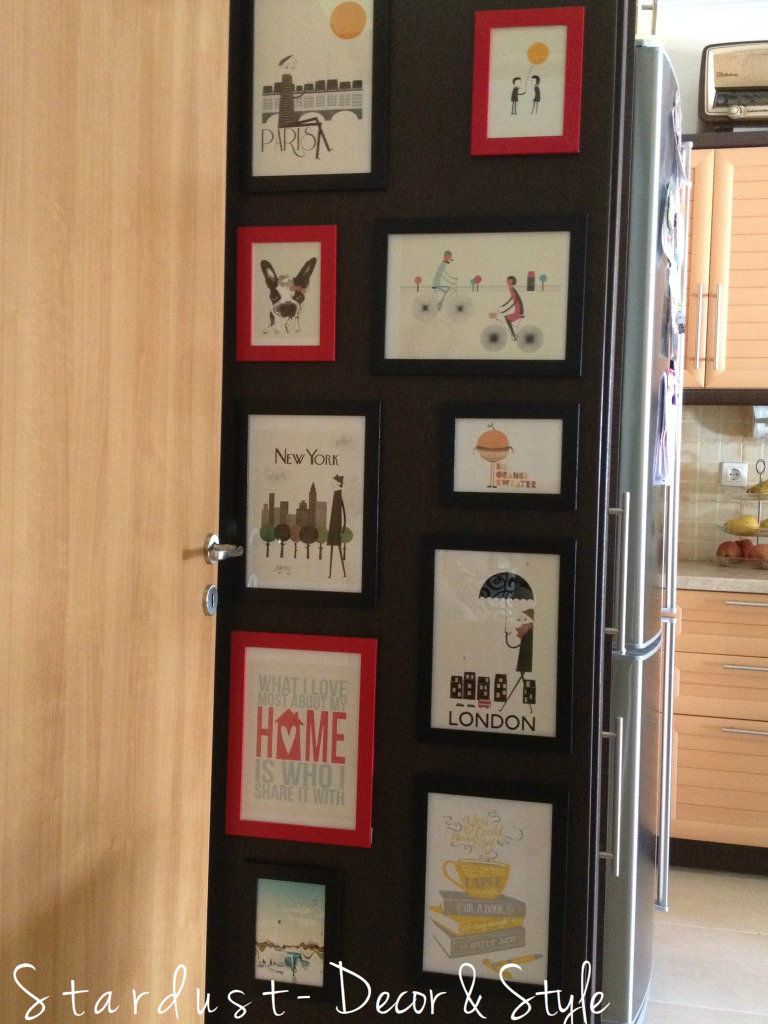 I'm so excited! I so much like the outcome now! At last I have created our own Gallery Wall!
However, I played with several arrangements on the floor first until I settle to this one.
Then I used a double sided adhesive tape for all four corners...
...and stuck them on the side of the pantry!
Frames are
NYTTJA
from IKEA and the inside are all free printables found via pinterest.
In love with these details:
I think I may add some more. Oops sorry, but now I cant stop myself! lol!
So... what do you think of our new Cabinet Gallery Wall?
*Linking up with
these link parties
and
this
. Check them out for a ton of crafts and projects! *
Thanks for Making This Possible! Spread The Word!