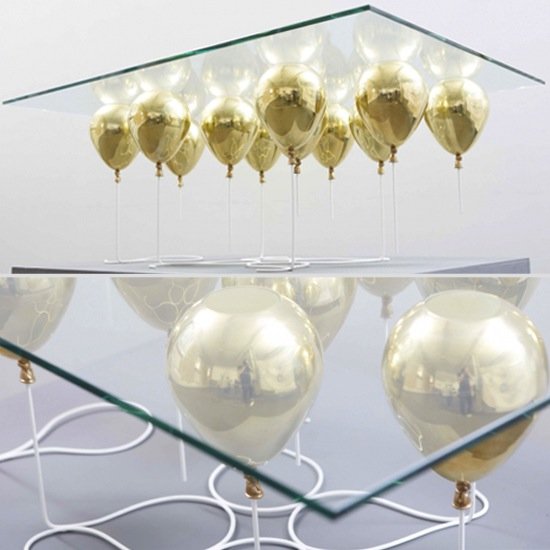 With a $7,662 price tag and a delivery wait of up to three months, it may not be
the most accessible coffee table, but it's one of the coolest. The ultimate
conversational piece, Duffy London's gravity-defying, smile-inducing
Up Coffee Table
is also a
collector's item, with a limited edition of just 20.
Handcrafted
in the UK, it's made
from toughened glass, steel rods, and metal
resin composite, providing a much
sturdier structure than you might think at first
glance. Still, we don't think this is the
type of tabletop you'd want to dance
on –
tempting as that may be!
Article found at Casa Sugar
Thanks for Making This Possible! Spread The Word!