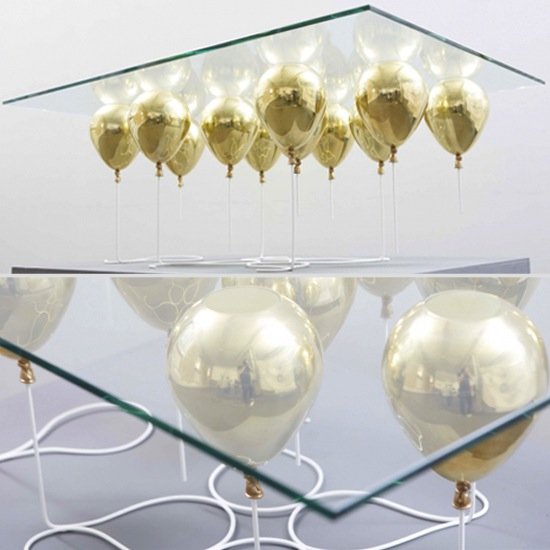 With a $7,662 price tag and a delivery wait of up to three months, it may not be
the most accessible coffee table, but it's one of the coolest. The ultimate
conversational piece, Duffy London's gravity-defying, smile-inducing
Up Coffee Table
is also a
collector's item, with a limited edition of just 20.
Handcrafted
in the UK, it's made
from toughened glass, steel rods, and metal
resin composite, providing a much
sturdier structure than you might think at first
glance. Still, we don't think this is the
type of tabletop you'd want to dance
on –
tempting as that may be!
Article found at Casa Sugar
If some of you are looking for DIY Cheap Coffe Table Ideas,
please check
this amazing article
Thanks for Making This Possible! Spread The Word!