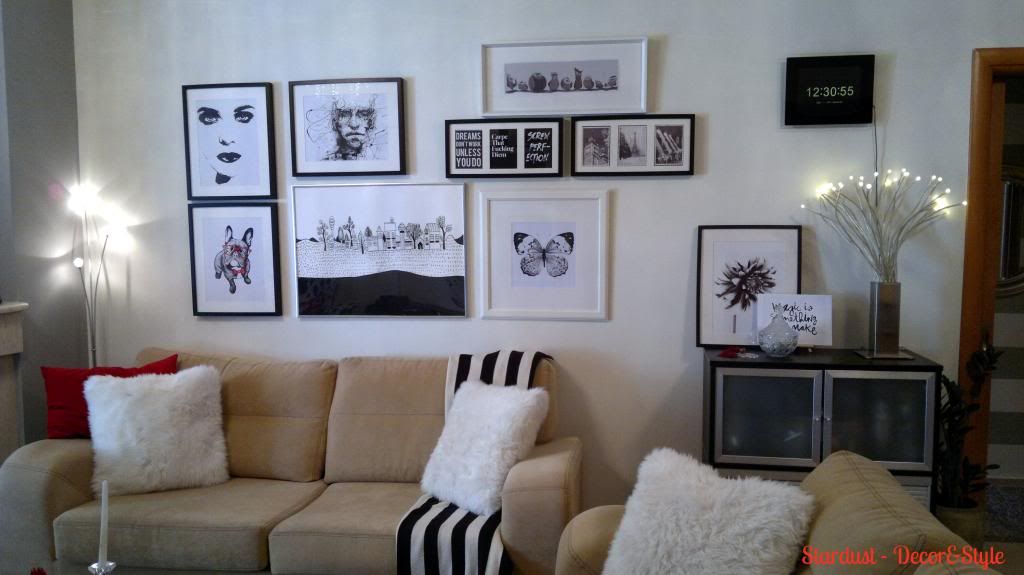 Well guys finally this is the Living Room mini facelift as
promised
! It took me a while, I know.
Well now... a few things were removed, some added and some were just shifted. Let's see
what happened here.
As you can see, the large painting over the couch is not there anymore and I'm so glad!
Instead black n' white frames and themes have been placed there with prints found
through internet that my dear hubby got them blown out. No cost here, only the
frames that were purchased from IKEA. Remember the old clock that used to be hung
there too? It's gone for good! I must admit it, I'm not a rustic / vintage / thrifted type
of girl, sorry. I like them sleek and clean! :) Now there is hung an electronic clock,
which actually is a digital frame purchased from ... my basement! Yeah, love that
kind of shopping spree!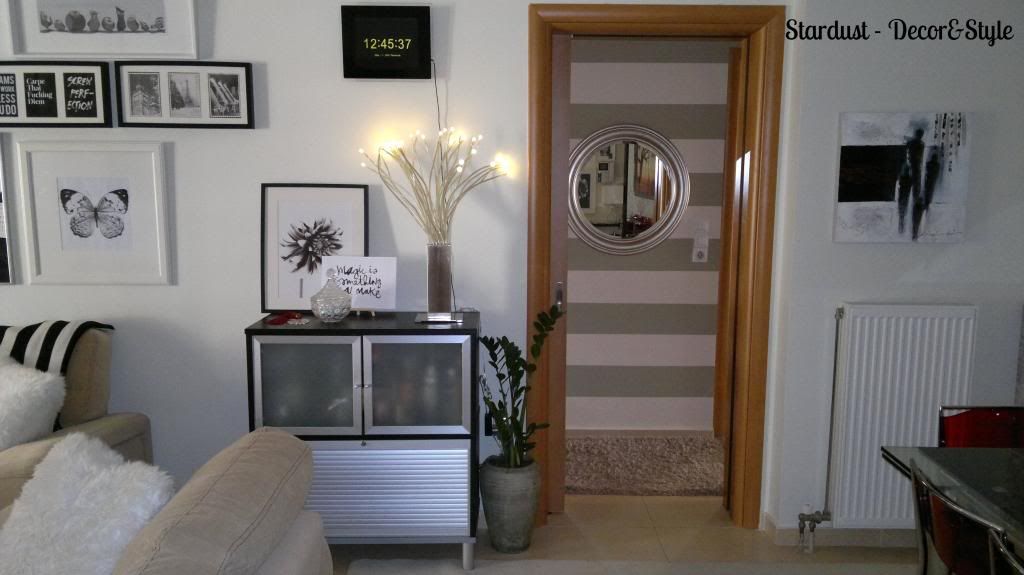 This little cabinet is the Expedit that used to be under the TV, now it serves the purpose of a
mini bar which is really handy. Some greenery next to it to enliven things up (and hide
a banch of plugs!)
Now, if you're wondering where is the arm chair...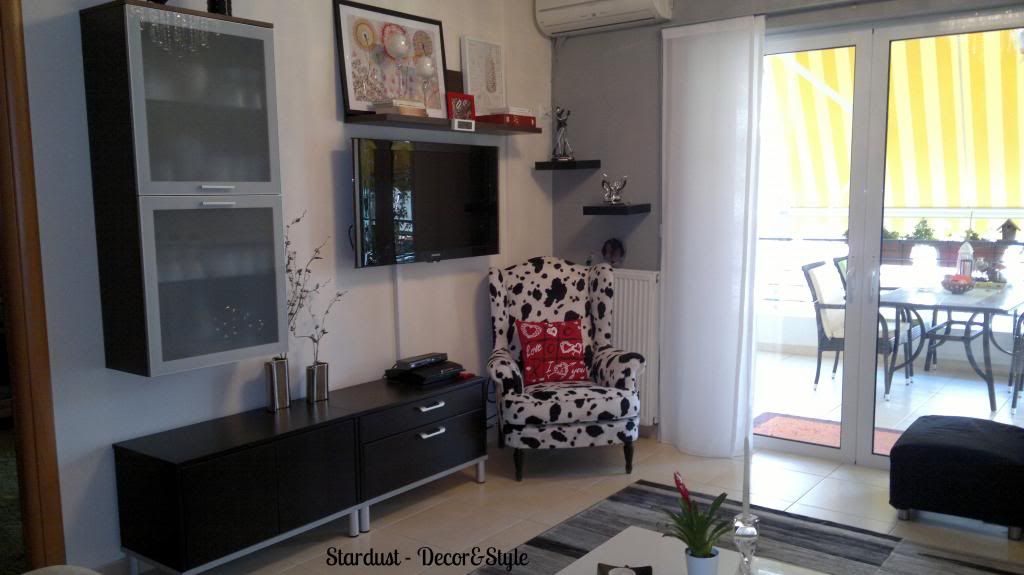 ...there it is! Just shifted places with the Expedit cabinet. Much better now that we have an armchair into our living room! The drapes were changed into white linen new ones.
And as for the painting that I was telling you about, it is now placed in the dining
area over the table and it now seems like a window to nature!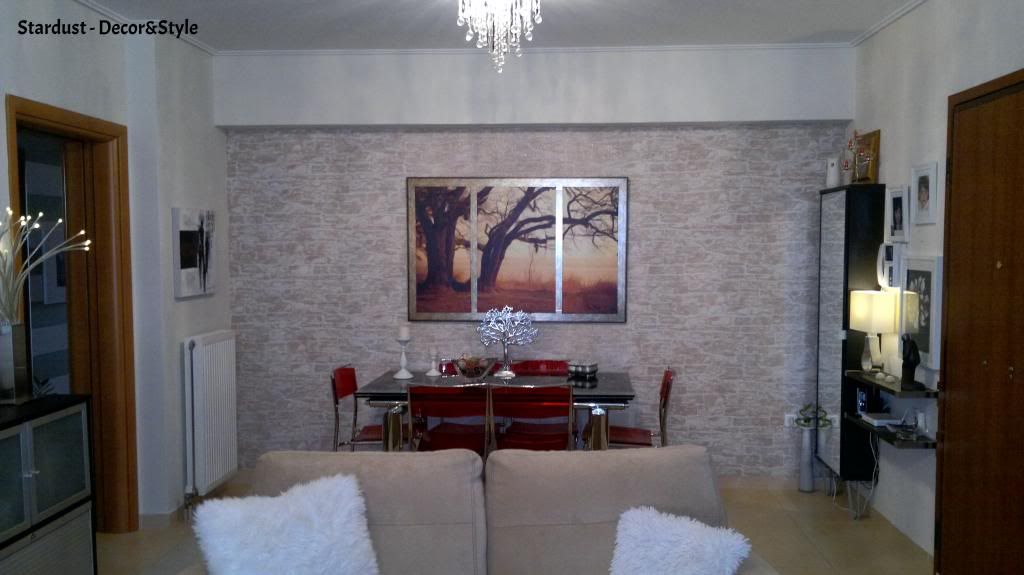 Walls are painted a white with a yellowish undertone, I even painted over the wallpaper to
match the rest of the wall color and the firebrick. Some grey paint around the fireplace
(cause I loooooove grey!) Then added a few more accessories, one-two red throw pillows,
a striped throw...
...played around with the coffee table styling, a little plant, some candles, a few books...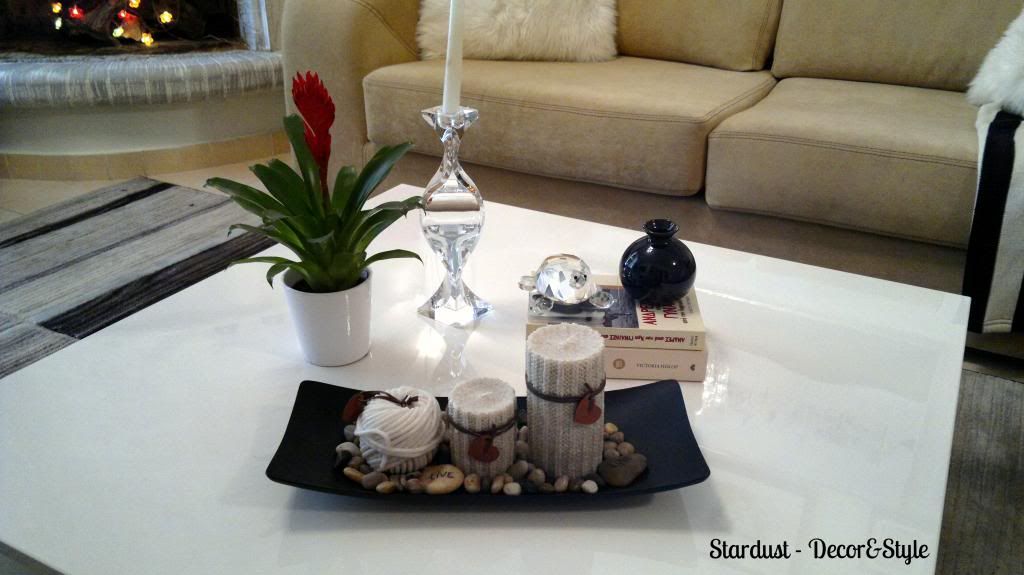 ...a few logs in the fireplace wrapped with Christmas lights for when the fireplace is not lit and
that's it! I think I'm done for now!
A few more shots of the space to get a better idea: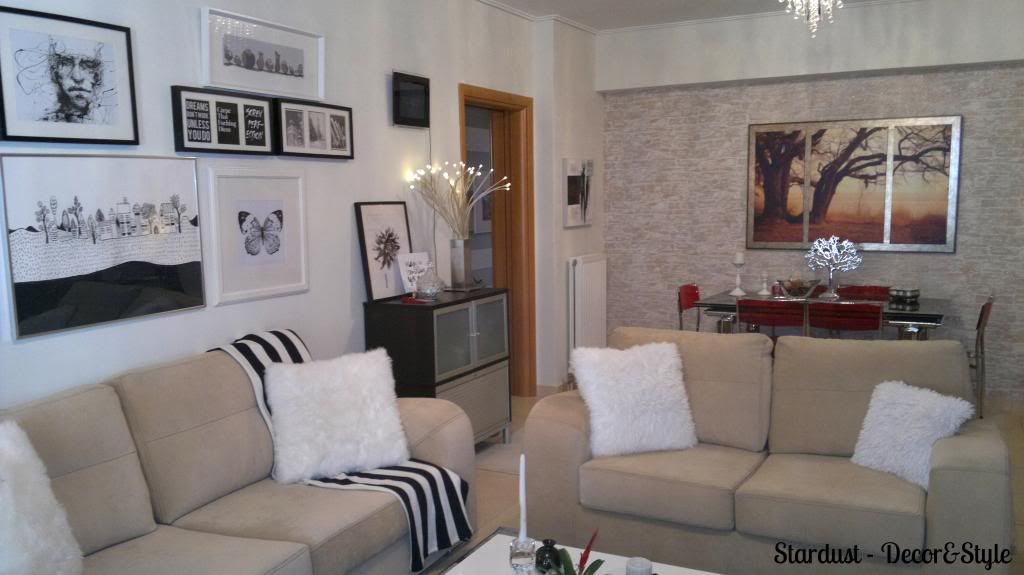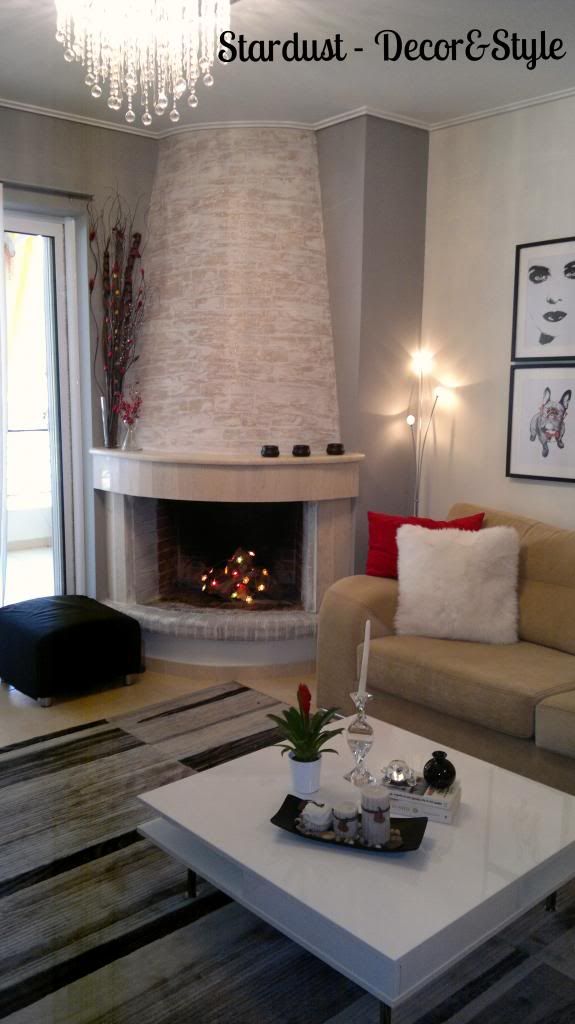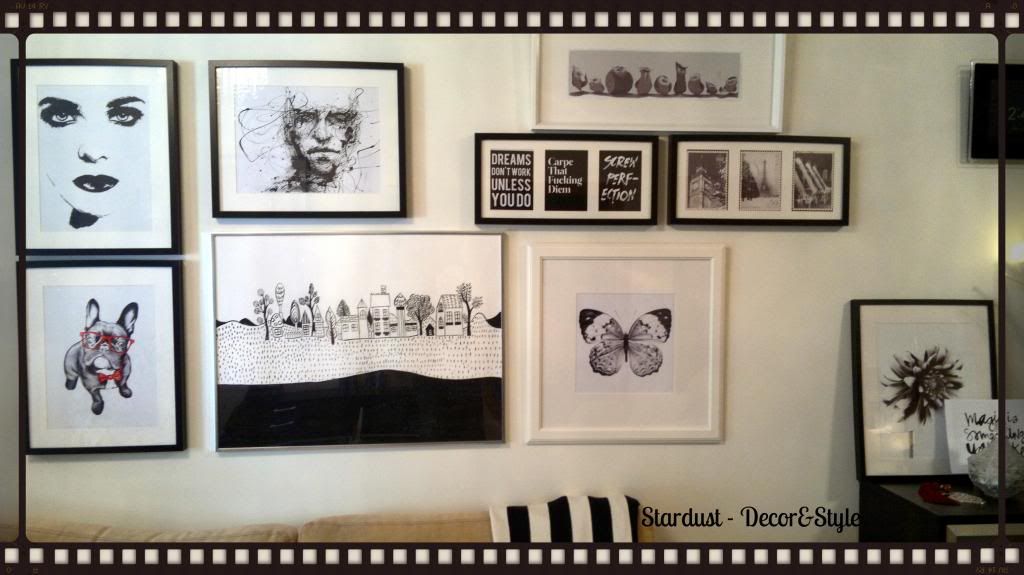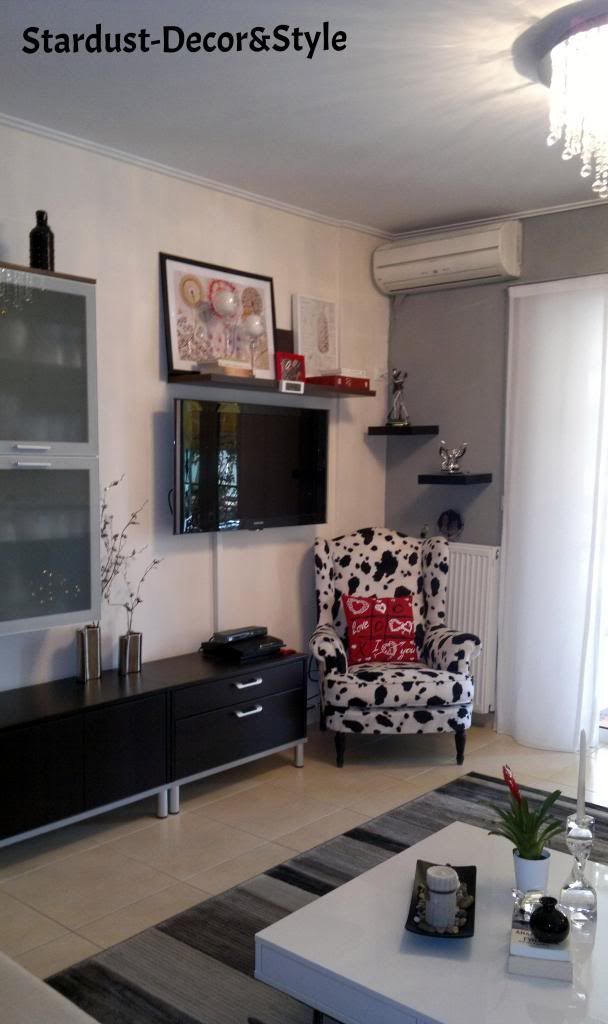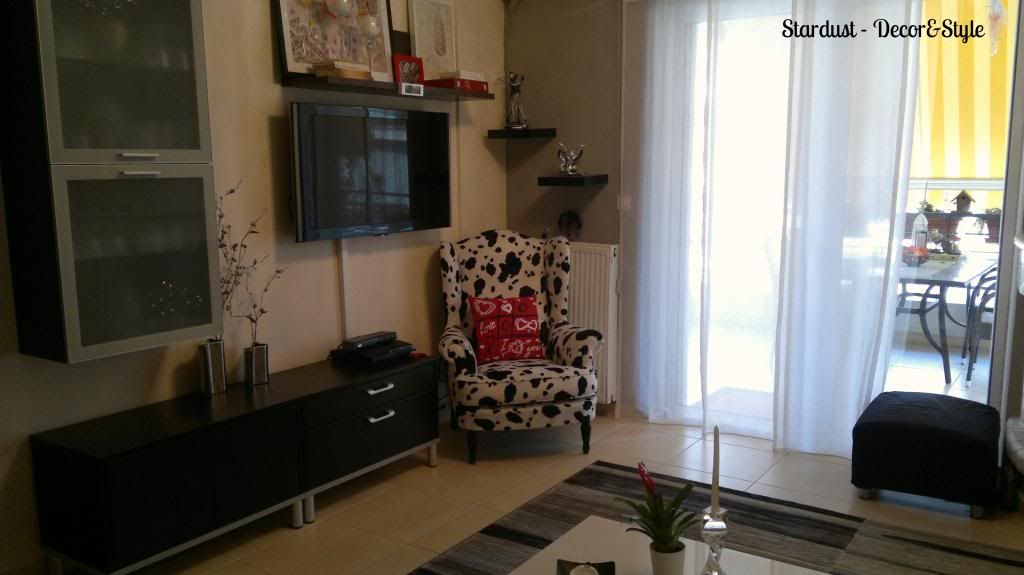 I owe a big THANK you to my sweet fellow blogger
Decofairy
that suggested some of these
changes and helped me a lot during the process. Because at the end...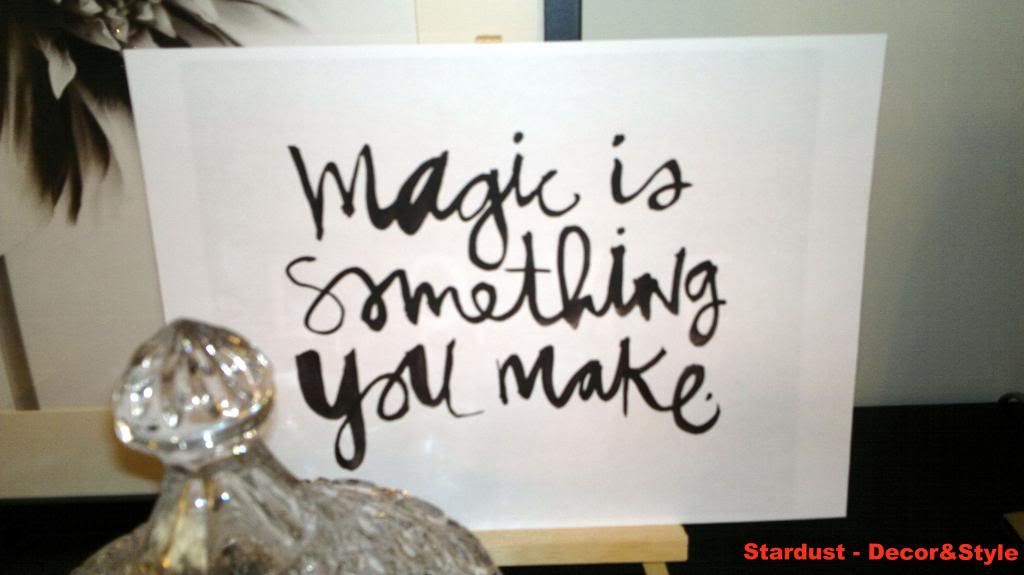 P.S.: if you wanna see the before pics of the living room click
here
, and if you want to see
how it was decorated for Christmas click
here
.
*******************************
An IMPORTANT note:
As you may have heard Google Reader is shutting down on July 1st.
But not to worry, there are other great alternatives to follow along as well.
You can follow either via
Bloglovin
', where you can import all the blogs from Google
reader with just one click
OR
You may subscribe via email (at the left column) and get every post right into your inbox. **********************************
Thanks for Making This Possible! Spread The Word!