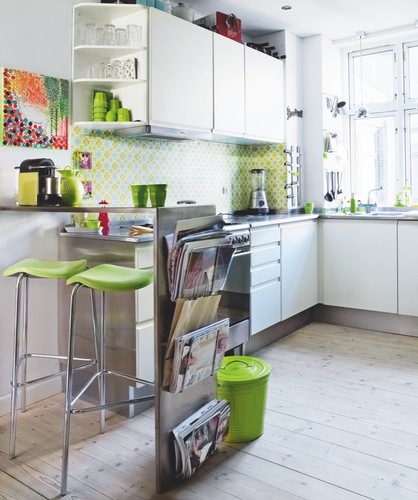 Stumbled upon this
beautiful apartment
the other day and I couldn't help noticing
this small but lovely kitchen, with its bright lime green accents and its beautiful decor,
a good example of a well designed small kitchen. Loved the backsplash, the green ledge
with the little candles, the artwork and the open-shelves cupboard.
So fresh and fun!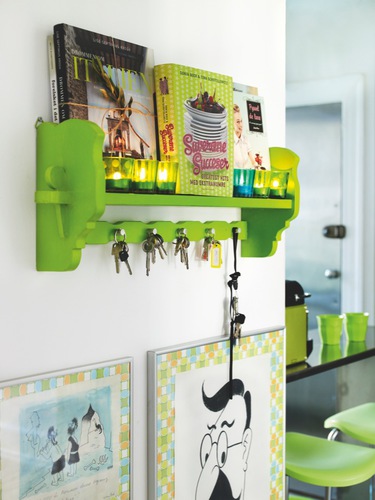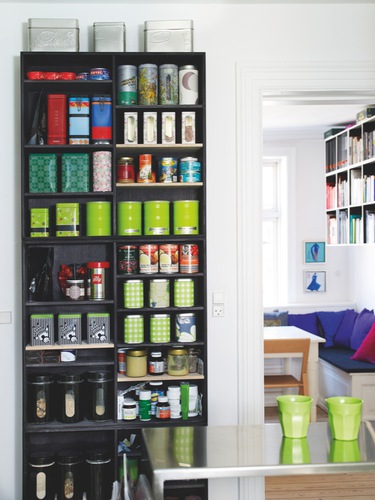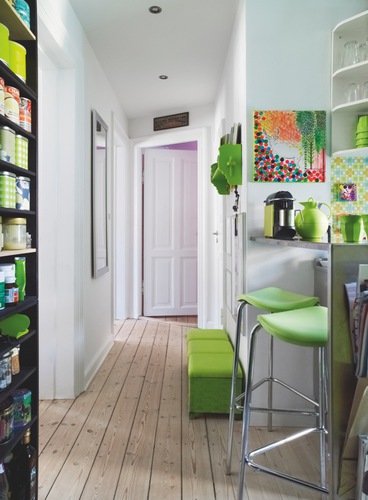 Thanks for Making This Possible! Spread The Word!